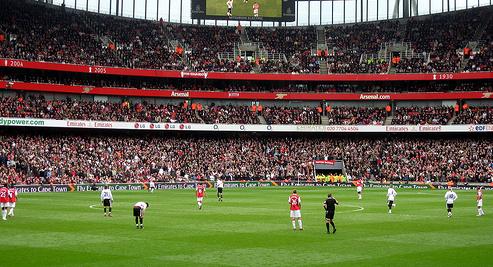 Electronic Arts (NSDQ: ERTS), which has long held many official national licenses for FIFA-endorsed soccer video games, is building on its soccer credentials by getting named the first "official sports technology partner" of the English Premier League, the world's biggest club league.
That means…
— EA Sports will get on-screen branding on all live matches carried by broadcasters in the UK and globally.
— It will feed broadcasters with graphics, animations and real-time data to enhance match analysis.
— It says it will give broadcasters "enhancements" for "match day broadcast analysis and increased fan interaction".
— It gets direct access to the Player Performance Index, a database of players' on-field activities, allowing it to feed the data in to its FIFA games each week.
The Premier League also says it's renewed its license for EA Sports to use the league in its upcoming FIFA 11 game.