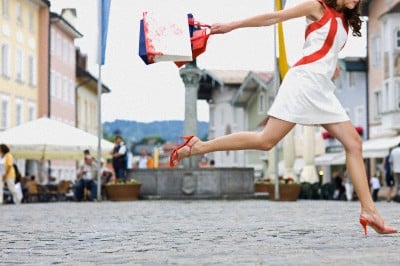 On the same day New York Times (NYSE: NYT) announced its daily deals initiative, another publisher is getting in to the same space.
Axel Springer, which publishes the western world's biggest selling daily newspaper, Bild, is buying 74.9 percent of KaufDa, a German online service which lists retailers online brochures and makes coupons available on a location-aware basis via mobile (release).
KaufDa claims 11 million users in 12,000 German cities and towns. Its founders will remain with Springer as "entrepreneurs within the company". TechCrunch estimates the sale price at $40 million.
Many think troubled publishers have much to learn and plenty of synergies to find with ecommerce specialists.
In the States, publishers like McClatchy and Media General have partnered with Groupon to launch daily deal initiatives, powered by and sold by Groupon itself, while others like Cox and Star-Tribune Company are running such programmes in-house using white-labeled technology. Others are partnering with LivingSocial.
UK regional publisher Archant last month acquired 50 percent of a local Groupon clone, Tickles.