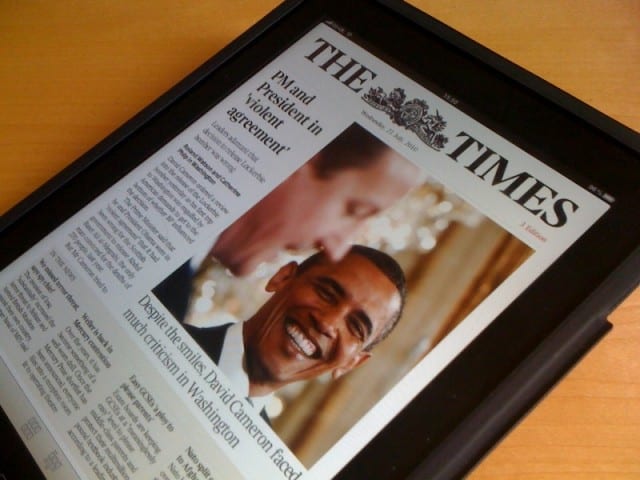 Times Newspapers has added nearly two percent more digital subscribers in the last three days, after discounting its online rates by 70 percent in a deal through Groupon.
On Easter Sunday morning, Groupon recipients received The Times' Extra Deal alongside the day's main deal, giving them a three-month subscription to The Times across web and e-readers for £7.80 instead of the usual £25.98.
Buyers receive a voucher code to redeem on The Times' site. At time of writing, 1,410 people had taken the offer, with 13 hours remaining. So News International is likely to add nearly 2,000 new subscribers to the 79,000 it reported a month ago.
Most importantly, the subscriptions are set to continue at the standard rate after the July 29 end of the discounted period, meaning The Times will hold on to some of those new subscribers.
This is the latest discount deal in Times Newspapers' customer acquisition strategy, which began in summer 2010 with a free month for all and which, in November, began giving away a three-month sub to mobile broadband customers of the Three network. It's not known how many people are subscribed via this arrangement.