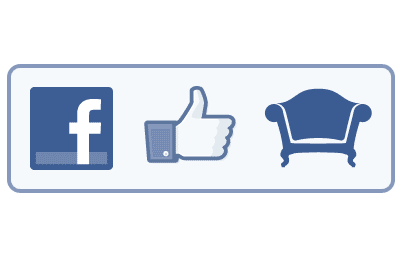 Facebook, which now seems to redesign its interface every six months or so, is acquiring Sofa, an Amsterdam-based design firm that makes icons and interfaces for software and web services.
Sofa, founded in 2006, has done interface work for TomTom, Firefox, Nike+ and others.
"We expected to keep working at Sofa forever," the company's founders write. "But after Facebook first made contact, we were quickly convinced to join forces. Facebook is full of talent and has a great culture. We feel challenged and at home at the same time, and can really get things done there.
"But equally important, we believe that at Facebook, we will be making a real difference to a lot of people's lives.The Sofa team will be moving from Amsterdam to Palo Alto in the coming weeks – and we'll make sure to infuse some of our particular flavor of Dutch culture at Facebook."
Facebook hasn't released deal terms, but it's clear it is buying the Sofa for its design team's experience – it is not acquiring Sofa's Kaleidoscope and Versions software applications.
Facebook has certainly pared down a lot since the heydays when apps cluttered users' front page feeds. But, with Facebook looking at becoming a platform for all kinds of new professional media distributors, there would seem plenty of interface work still to be done.
Spotify's top designer left for Facebook last year.