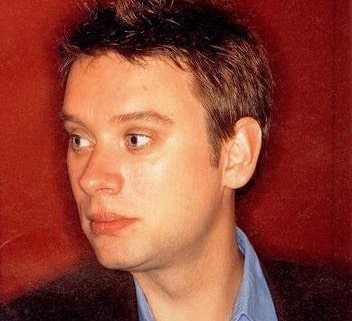 HMV (LSE: HMV) must move steadily away from selling physical entertainment content and toward the hardware on which digital content is consumed, according to the CEO of the company advising the high street retailer on the transition.
"For HMV, it's about making an orderly transition away from less reliance on physical entertainment products and developing an understanding around connected devices that have some entertainment angle," Ben Drury of 7digital tells paidContent.
HMV bought half of the digital music distributor and retailer, which is well-thought-of though not always well recognised, in 2009 for £7.7 million, before the severity of its own crunch became apparent. HMV has been forced to sell its book retailer Waterstone's and renegotiate its loans to stay in the game. Before that, however, it had already seen the need to stock more gadgets and games whilst reducing its core music stock – a move that has now been made top priority.
"You're definitely seeing them recognise that consumers are more interested in connected devices," says Drury, whose 7digital already sells HMVDigital.com's digital music and Waterstone's e-books and which has been enlisted to advise HMV on digital strategy.
"Consumers now have many connected touchpoints – there is a role for HMV in selling those devices, but also in educating them around services and, hopefully, using its own services. HMV is the biggest seller of headphones in the UK, for example – there's a natural fit around that."
As well as its own-brand music retail, 7digital powers a la carte song downloads for services including Songbird, Winamp and, until recently, Spotify. Its newest boom business line – perhaps in line with HMV's own inclination to sell gadgets – is mobile and tablets, gaining carriage deals to sell music on BlackBerry, Playbook, Samsung Galaxy S2, Tab, Toshiba tablets and more.
"It's our fastest growing market and a very significant part of our business now," Drury says. "We're seeing incredible results from BlackBerry and Playbook; we're seeing a huge conversion of Playbook users using the music store, unbelievable ARPU and the tracks they're purchasing is really encouraging for when the Playbook comes out in Europe."
While 7digital goes on selling individual music tracks, it's the unlimited-access model espoused by services like Mog.com, Rdio and Spotify which is gaining admirers lately. Despite a slowdown in individual-track purchases, that model still reigns, Drury says: "You may be seeing flattening in growth, but that's just flattening of iTunes – we're not seeing flattening in our sales.
"That model is still very relevant – people want to go in very occasionally, get Lady Gaga or Adele and maybe that's all they'll use in a given year. It's catering for the mass-market – subscription services are so far away from mass-market penetration right now.
"It's the free aspect that's held Spotify up int he U.S.. And I'm sure it's why they've had to change to the five-free-songs model in the UK – it's a huge concession and very much changes the proposition."
But Drury acknowledges things may be "in to a new phase now", off the back of the growth in subscription services and lockers like iTunes' new cloud service.
As for 7digital, "We're doing very well, we're growing like a weed," Drury says. "We are more important than ever to HMV."