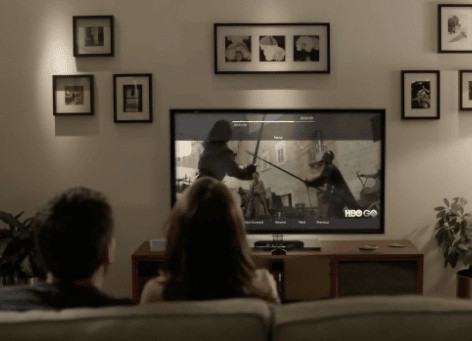 After years of effort and speculation, Microsoft (NSDQ: MSFT) has pieced together nearly 40 broadcast services from around the world to boost the on-demand programming available through Xbox Live. It took a shift in strategy to make room for broadcasters like the BBC, the trend toward authentication to bring on U.S. networks and distributors, and less emphasis on direct revenue from content sources to acquire the kind of critical mass it will take to make the Xbox 360 a true media and entertainment hub.
Some deals were well telegraphed but not the scope of the announcement, made at the Mipcom TV trade show in Cannes Wednesday. The services vary by country, with the bulk available in the U.S. The partners include UK broadcasters BBC, Channel 4, Channel Five (no ITV); online services like YouTube (NSDQ: GOOG), Dailymotion and Lovefilm; Comcast (NSDQ: CMCSA) through Xfinity and NBC Universal, ESPN (NYSE: DIS) and Verizon in the U.S.. (Full list below.)
Xbox Live users gain access to some services through free registration; Xbox Live Gold is a subscription plan. Initially, Microsoft wanted to limit the new services that would be streamed through the Xbox to the Xbox Live Gold tier but that caused problems for the BBC and some other networks required under their charters to be available to the widest tier on a service. Microsoft bent, we've been told: those networks will be on the Xbox Live tier, available in their countries for no additional fee while others in the same country — Channel 4 in the UK, for instance — are only on the pay plan.
It is also thought Microsoft had always wanted a significant share of revenue from any new subscribers Xbox brings to third-party services it offers. That has changed. Our understanding now is that Microsoft has limited subscription bounties with some of the players but that most are a straight barter — Microsoft gets content, they get placement. In some cases, "consideration" is being paid by Microsoft but nothing close to carriage fees paid by multichannel operators because Xbox through authentication is the conduit for a channel that part of another subscription plans.Unlike cable operators, Xbox gets no advertising avails for networks it carries. But the new content should increase the potential for Xbox's own advertising on the console. Xbox also has motion controller Kinnect, which can be used with interactive ads.
Rival consoles like Playstation and Wii have fared better for TV delivery because broadcasters can go through their web browsers. They are some of BBC iPlayer platforms, for example.
All of the partners' announcements are coordinated to refer only to features and not to strategy.
The BBC is making no comment about any of this. "The BBC is pleased to confirm the completion of a partnership deal with Microsoft that will enable the BBC to make on-demand services available to all UK users of the Xbox Live platform," a spokesperson tells paidcontent. "We're not yet in a position to go into any specifics – or confirm a launch date – but we'll share more details as soon as we can."
Lovefilm, which previously was shut out by Microsoft's seeking a slice of its subscription revenue, has not responded to our questions.
Channel Four, whose cross-platform 4oD service can only be used by paid-up Xbox Live gold subscribers, has also not responded.
Full list of broadcasters:
— ABC iView – Australia
— AlloCiné – France, Germany, Spain, U.K.
— Antena 3 – Spain
— Astral Media's Disney XD – Canada
— AT&T (NYSE: T) – U.S.
— BBC – U.K.
— blinkbox – U.K.
— Bravo – U.S.
— BSkyB (NYSE: BSY) – U.K.
— Canal+ – France, Spain
— Channel 4 – U.K.
— Channel 5 – U.K.
— CinemaNow (Best Buy) – U.S.
— Comcast – U.S.
— Crackle – Australia, Canada, U.K., U.S.
— Dailymotion – Available in 32 markets
— EPIX – U.S.
— ESPN – U.S.
— Facebook – Available in all 35 Xbox LIVE markets
— FOXTEL – Australia
— GolTV – Spain
— HBO GO – U.S.
— Hulu – Japan
— Hulu +– U.S.
— iHeartRadio (Clear Channel) – U.S.
—
Last.fm
– U.K., U.S.
— LOVEFiLM – Germany, U.K.
— Manga Entertainment – U.S.
— Maple Leaf Sports & Entertainment/Real Sports – Canada
— MediaSet – Italy
— MSN with
MSNBC.com
– Canada, France, Germany, Italy, Japan, Mexico, Spain, U.K.
—
MUZU.TV
– France, Germany, Italy, Spain, U.K.
— Netflix (NSDQ: NFLX) – Canada, U.S.
— Rogers On Demand Online (RODO) – Canada
— RTVE – Spain
— SBS On Demand–Australia
— Syfy – U.S.
— Telefonica (NYSE: TEF) – Spain
— Televisa – Mexico
— "The Today Show" – U.S.
— TELUS – Canada
— TMZ – U.S.
— Twitter – Available in all 35 Xbox LIVE markets
— UFC – Canada, U.S.
— Verizon – U.S.
— VEVO – Canada, U.K., U.S.
— VimpelCom – Russia
— Vodafone (NYSE: VOD) Portugal – Portugal
— YouTube – Available in 22 markets
— ZDF – Germany
— Zune– Australia, Austria, Belgium, Canada, Denmark, Finland, France, Germany, Ireland, Italy, Japan, Mexico, New Zealand, the Netherlands, Norway, Spain, Sweden, Switzerland, U.K., U.S.