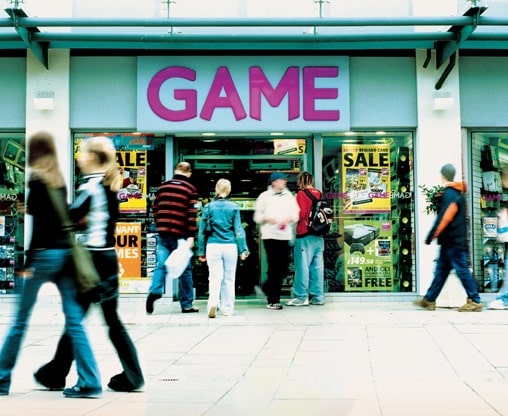 The UK's leading video game retailer again finds itself looking forward to another console upgrade cycle, after Christmas sales came in 12.9 percent down from 2010.
Game Group warned it risks breaking some of its covenants when they are tested on February 22 – the same day sony's PlayStation Vita launches in Europe.
Game relies on Christmas game sales and sales of console hardware, which has shrunk because the industry is between generations. It is also looking forward to Nintendo's Wii U launch this year. But Sony (NYSE: SNE) has already been discounting Vita in Japan after slow take-up.
Online, where Game has begun offering in-store virtual currency cards and mail order e-commerce, were up 3.9 percent.
But UK and Ireland Christmas sales were 15.2 percent below 2010. Throughout last year, the games market overall lost 13.1 percent of its sales.
Meanwhile, Monumental, the games studio responsible for Moto GP, has gone in to administration, GamesIndustry.biz reports.