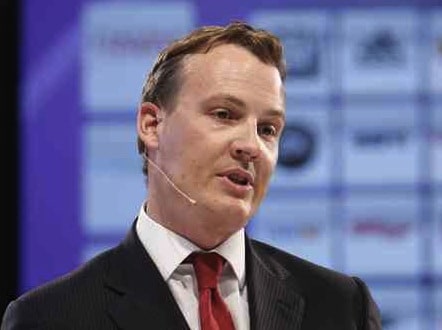 New Yahoo (NSDQ: YHOO) CEO Scott Thompson's upcoming turnaround may centre on mining Yahoo's green plains for different prospects, including more direct customer payments.
Riley did not comment on timescale nor on rumoured restructuring. But Thompson is "preparing a massive restructuring of the company, including layoffs that are likely to number in the thousands", according to AllThingsD, amid reports Yahoo's product team is set for a shake-up and its product management SVP is leaving.
If Thompson is seeking fresh ideas about new revenue opportunities, injecting new product talent makes sense. Developing business streams other than ad-supported page views is also logical, in a world where ad rates are diminishing and, aside from search, ad-exposed eyeballs are moving rapidly to Facebook.
But what lays ahead for Yahoo? The areas Riley mentioned – virtual gaming goods, subscription content and e-commerce – have naturally all been done before. It also sounds like a grab-bag of hot ideas that are working for some other operators out there. Yahoo recently enlisted Boston Consulting Group to give it some ideas, reported AllThingsD, which also said Riley is helping Thompson scout for new product talent.
In e-commerce, Yahoo already has its own Groupon (NSDQ: GRPN) clone, Yahoo Deals. But audience response to paid content is warming, and 700 million people is ample audience to try converting some to cough up not just eyeballs but cash.