Music video service Vevo will soon launch in three more western European countries, declaring most online videos will ultimately be viewed on mobile.
But, although the service sees no problem heading to emerging young markets, high costs will keep it out of Germany for the foreseeable future.
"We're about to launch in France, Spain and Italy," international VP Nic Jones told Informa Telecom & Media's Industry Outlook 2013 conference on Tuesday.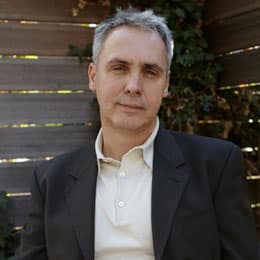 "The one missing country is Germany. Germany is very, very hard to gain digital rights to be able to build a digital business."
License rates required of digital services by royalty collectors are still relatively high in the country.
"They (rightsholders) genuinely believe they are protecting the music industry," Jones said. "They need to embrace the future without being so scared of it."
Jointly owned by Sony Music Entertainment, Universal Music Group and Abu Dhabi Media Company, Vevo has so far launched in six countries, including Brazil. Whilst that choice might raise some eyebrows, the territory is growing up fast.
Jones said Vevo aims to launch in countries where people are most passionate about live music: "Actually, there is a market to monetize premium videos in Brazil – and Mexico, too."
Such expansion will see mobile become Vevo's primary distribution device.
"UK growth is far greater than on mobile than anything else," Jones said. "Asia s a bit down the track for us. But we don't see Vevo as a desktop proposition
"We are talking with various potential partners in India, where Indians many will only ever see the internet as a mobile proposition.
"Eastern Europe is going to be a high priority for us next year- places like Russia are incredibly important."
But, as mobile becomes the majority, free content operators are posed with a challenge – advertising models are playing catch-up.
"Monetising mobile is much more hard," Vevo VP Jones told Informa Telecoms & Media's conference.
"The formats aren't clear yet. The idea from agencies that mobile should be treated separately is a mistake. There is a view that mobile should be sold at a lower CPM. Most advertisers buying VOD are thinking about the laptop or the PC.
"There is a very big job to educate the advertisers and agencies. Not to educate the users – they are naturally emanating toward mobile."
The challenge of emerging markets being mobile-first is one recognised by others like Facebook, which conceded in its IPO filing that it is increasingly well used in developing countries on handsets, where its business model is virginal.
But what Jones was also speaking to was a growing grumble I am hearing, from content services, that – even in the west – mobile advertising effectiveness just isn't yet cutting it.
Jones speculated that Vevo may float on the market "one day". And he said, in future, it would innovate around presenting live music gigs. He cited an example of a Led Zepplin concert which attracted two million applications for 20,000 tickets as proving there is a ready audience of people to pay for online gig streams.