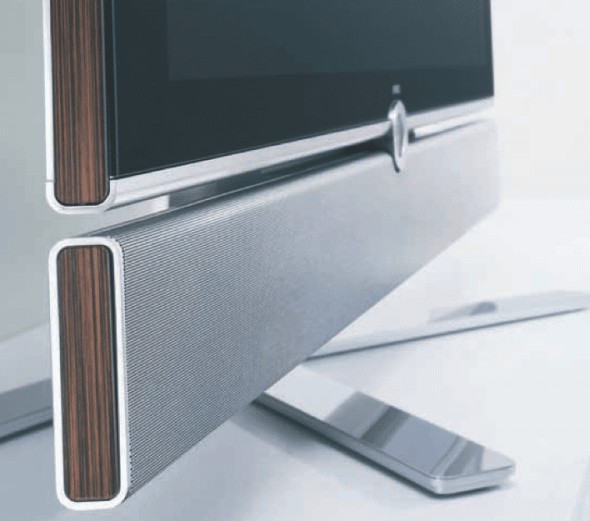 Apple may not be buying a high-design German home entertainment device maker, but that doesn't mean investors in the rumoured target company won't make a killing – and it doesn't mean they won't still have a part to play in Apple's iTV.
This is a classic weekend story conundrum…
In the early hours of Sunday morning, AppleInsider reported an anonymous source as saying Apple has offered €87.3 million ($112 million) for Kronach-based Loewe, which makes sleek TV sets and speakers.
By Sunday morning, a Loewe spokesperson quoted by German press (Heise Online) said there was "absolutely nothing to it".
But the apparent rebuttal didn't gain as much pick-up as the excited speculation about the sexy products Apple might be buying.
Net effect: When German markets opened on Monday morning, shares in publicly-traded Loewe rocketed by around 25 percent.
That pushed Loewe's market cap to over €77 million ($99 million) by mid-morning – up from what had been €59.1 million before the rumours, and not far off Apple's rumoured offer price.
And the price kept rising even after traders had a chance to read the apparent denial over their morning coffee.
What we do know is…
Loewe in 2011 made a €10.5 million loss on €274 million revenue.
Its largest shareholder is Sharp, with almost 30 percent.
Sharp has formed a joint venture with Apple's assembly contractor Foxconn.
Ahead of the weekend, Foxconn CEO Terry Gou was reported as confirming production of the forthcoming set…
Update: Foxconn, backtracking, makes a denial on behalf of its CEO (via The Next Web):
AppleInsider had reported Loewe would decide on a deal or otherwise by May 18.